Chaplaincy Program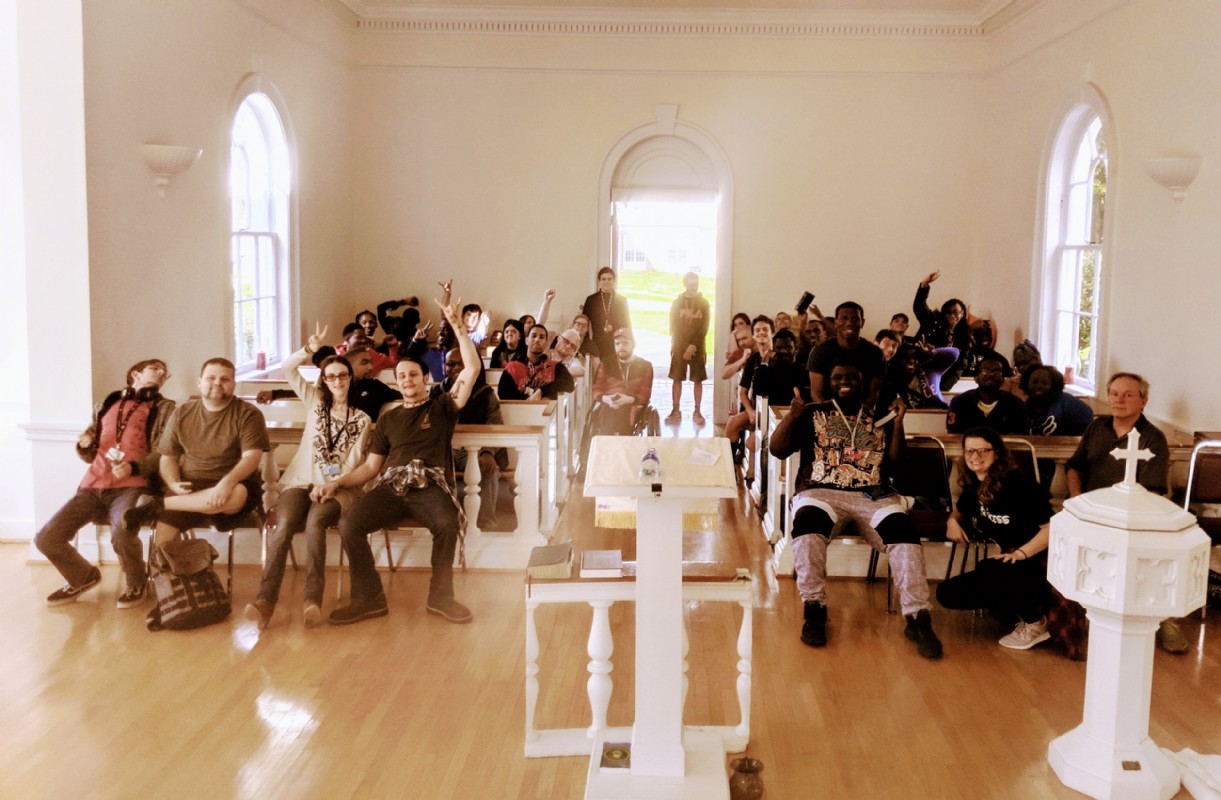 The Chaplaincy Program at Roosevelt Warm Springs was established to provide spiritual guidance, leadership and opportunities for students, their families and staff to worship in an open and hospitable ministry where everyone is welcome and accepted. RWS Chaplain, Rev. Chris Borders, holds Chapel services and Bible studies that provide an atmosphere where students can feel comfortable and be themselves while worshipping God.
Bible study is held each Tuesday evening and covers topics such as being away from home, establishing an identity outside the family, deciding on a career path, considering marriage and intimacy and dealing effectively with negativity and anger. These discussions are aimed to help students cope with issues they may be facing on a daily basis.
Worship services are held each Sunday at 4:30 pm and are open to the public. A blend of traditional hymns and contemporary music is provided and students are encouraged to utilize their gifts of singing, reading scriptures, leading responsive readings and prayer. Some students have felt led to preach the worship sermon.
Amazing things are happening with the RWS Chaplaincy Program. We invite you to come and experience the love of God with us!
Check out the Chaplaincy Program on Facebook at https://www.facebook.com/pages/RWS-Chapel